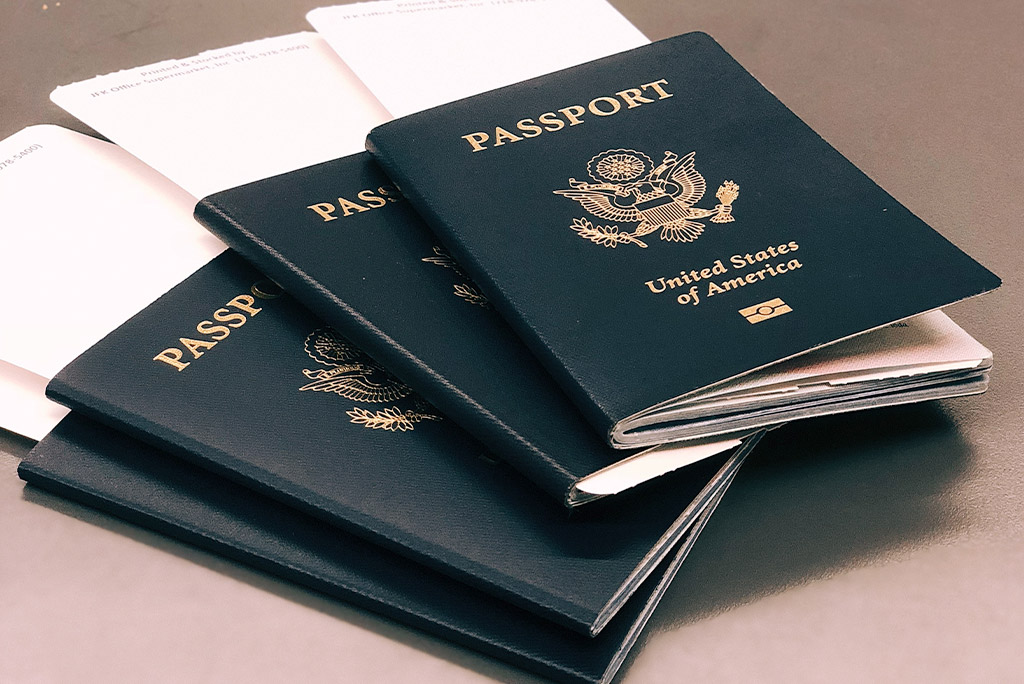 PLAN AHEAD
See your doctor at least 6 weeks before you leave. Some vaccines require 6 weeks to reach peak effectiveness. Any medical concerns should be addressed and stable before travel.
Consider medical, dental, and vision exams before travel to identify and treat any problems and find out what medications need to be taken with you when you travel.
If traveling to an area with risk for Malaria, take preventative medication as prescribed by your doctor prior to your trip. This should be started before the trip and should continue after your return at the direction of your physician. Be aware of side effects that can occur with these medications. Some may cause vivid dreams and others my cause sunburn. Ask your doctor before taking them.
BE PREPARED
Find out if your health insurance will pay for you to see a doctor while in a foreign country. What steps should you take to insure these expenses are covered?
If you are traveling to a less developed country, consider getting evacuation or international health insurance if it is not covered by your current insurance. You may also want to consider what options you have in case of emergency including local hospitals and nearby developed countries.
Carry enough of your regular medications in their original bottles, and take along extra prescriptions to handle any customs questions or refill medications if needed. If you have significant visual impairment, consider taking a copy of your eyewear prescription as well in case yours becomes lost or broken.
Wear any medical alert bracelets recommended by your physician (allergies, diabetes, asthma, etc.).
If you will be in a country for more than one week and a US embassy is available consider registering with the consulate before or on the first day of your trip. This lets them know where to find you in case of an emergency and gives them the change to update you on any warnings or risks for the area to which you have traveled (www.state.gov/travelandbusiness). If possible always contact the US embassy before seeking medical care in another country. They often have medical staff available or can direct you to competent care.
Make more than one copy of your passport and identification to take with you.
DIET
Eat carefully if you are in a country with increased risk of traveler's diarrhea or parasites (most under developed countries). Steaming-hot, well-cooked food is usually the safest. Avoid eating food from street vendors, unpasteurized dairy products, and raw or uncooked seafood.
Eat only fruit you peel yourself.
Drink water from commercially sealed bottles or drink carbonated beverages. If these are unavailable, use water purification tablets. Avoid ice and do not drink from glasses washed with local water. Use only bottled water to brush your teeth.
PACK FIRST-AID KIT
Waterless hand cleaner
Water purification tablets if traveling to an area with no bottled or purified water
Immodium AD (Loperamide)
Pepto Bismol (bismuth subsalicylate) chewable tablets
Cough medications – pills are easier to travel with than liquids (Robitussin DM, Mucinex DM)
Pain/fever reliever – Tylenol EX (called Pantanol in the rest of the world) and ibuprofen (Motrin/Advil)
Sudafed decongestant
Antihistamine (Benadryl, Claritin, Zyrtec, Allegra)
Albuterol inhaler – if anyone traveling with you has a history of asthma
Bandaids, gauze, tape, ace bandage
Neosporin
Insect Repellent
Hydrocortisone cream (Cortaid)
Sunscreen (SPF 45) and lip balm with sunscreen
Dramamine (dimenhydrinate) for motion sickness
Phenergan (promethazine) for nausea (must be prescribed by doctor)
Diamox (acetazolamide) if needed for high altitude travel (must be prescribed by doctor)
Small scissors, tweezers, nail clippers, small pocket knife, and thermometer
Antibiotic for traveler's diarrhea – cipro, aveloz, levaquin, Bactrim (must be prescribed by doctor)
DIARRHEA
Take Immodium AD 2 tablets immediately then one after each diarrhea stool (max of 4 tablets in 24 hours)
Take Pepto Bismol 4 chewable only once. Do not repeat.
If diarrhea persists more than 24 hours or you develop fever greater than 101, consider starting antibiotics (Cipro 500mg twice per day for 3 days, or Cipro XR 500mg daily for three days, or Bactrim DS twice per day for 3 days).
If you develop severe abdominal pain, dehydration, or bloody stools consider medical evaluation or call nearest US Embassy.
SICKNESS
For fever use Tylenol (Patanol) 1000mg every 6 hours if needed or Ibuprofen 600mg every 8 hours as needed.
If you need medical attention consider calling the nearest US Embassy or Consulate for advise before seeking care. In most developed countries good medical care can be found at the local hospital. In developing countries the US Embassy may actually have medical staff available to see you or can help to arrange evacuation to an appropriate medical center if needed. If you must seek medical care in a developing country, seek out mission hospitals or those established by charitable organizations. These are often staffed by American, European, or Indian trained physicians.
Don't panic. If you need to you can always call home to your physician for help.
INJURIES
Hopefully your vaccinations are up to date. If not you will need to have this addressed within 7 days of any open wound.
If your injury involves an animal and an open wound, you may want to seek medical care immediately unless previously vaccinated for rabies.
Treat open wounds with antibiotic ointment and keep covered. If you develop any signs of infection (redness, fever, drainage) you may start taking the antibiotic you have brought with you in the same dosage as recommended for diarrhea above. If the infection worsens seek medical care immediately. Even a small wound infection can be life threatening.
If you have a possible fracture and you do not have medical care readily available this can be splinted and must be evaluated within 7 days. If the fracture involves an opening in the skin you should seek immediate care.
If your injuries are severe or require immediate medical attention consider calling the US Embassy or Consulate as above, or go to local ER if one is available.
TRANSPORTATION
Avoid overcrowded transportation.
Never ride in vehicles without safety belts.
Always wear a helmet when riding on motorcycles, ATV's, or bicycles.
Avoid driving at night as risk is much higher and you can become lost.
MISCELLANEOUS
Use insect repellent (Deep Woods OFF) if traveling outdoors or near water. Consider mosquito netting if in an area with many insects or insect-spread disease.
Avoid swimming and other water activities in water that is not fast moving as these may contain contaminates with amoebas and other diseases.