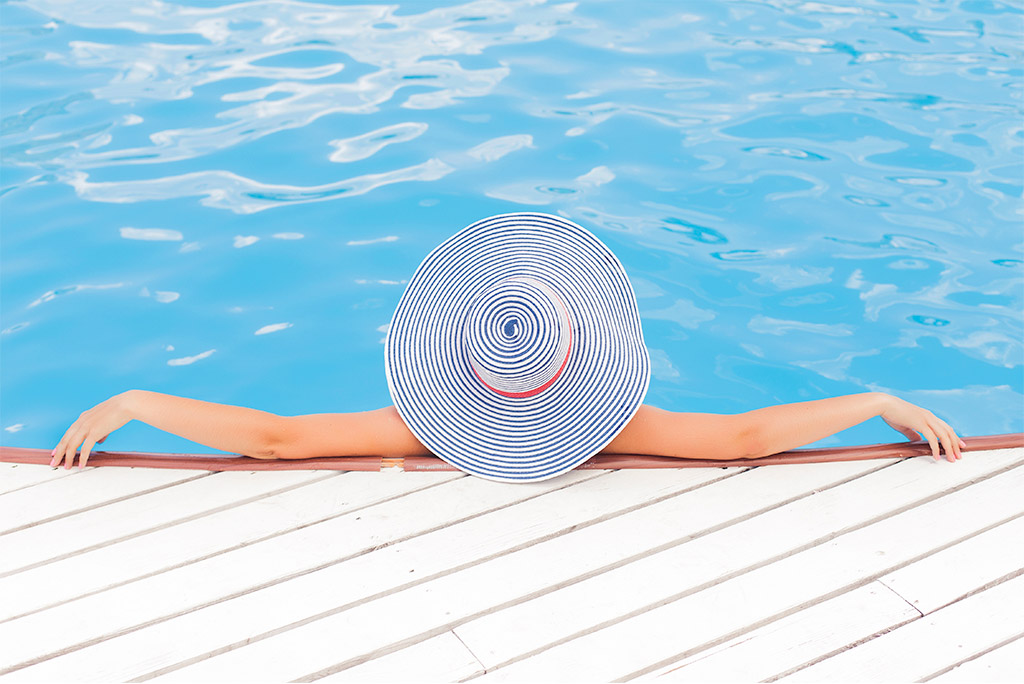 Don't forget to wear your sunscreen. Also encourage your children to wear hats, sunglasses, and protective clothing to minimize harmful UV exposure. If possible, avoid direct sunlight exposure during peak hours of the day (10:00 a.m. – 4:00 p.m.).
Make sure helmets and other protective gear are used when riding a bike, scooter, or roller blades.
Use insect repellent. For infants >2 months of age and children, repellents with 10-30% DEET should be safe and effective when used according to the directions on the product label. Insect repellent should not be applied more than once during a 24-hour period.
Make sure you and your children stay well hydrated during summer play, sporting activities, etc. Drink plenty of water.
Fortunately along with summer, we usually see a decrease in illness. This allows more time and availability in our office for well exams. Summer is a great time to bring the kids in for their yearly check-up and vaccine updates. Many children also need check-ups prior to starting back to school and participation in sports. In addition, vaccine requirements for school change often, and it is important to make sure your child is current. Most schools will not allow children to enroll or resume classes until all vaccines are up to date.
It is recommended that children aged 2-5 years have a well-exam every year. Children aged 6-18 years should have a well-exam every 1-2 years. If your child has not had a well exam within this time frame, please call our office to schedule an appointment. We will have less availability as the summer ends and the new school year approaches, so make sure your child gets scheduled soon.